By Dr. Sudip Bose, MD, FACEP, FAAEM
I remember distinctly the day that changed the way I thought and changed my life's mission into the direction I've taken over the past decade.
It was March 2, 2004 in Iraq – a day that was pivotal for me and really drove my mission in healthcare. I was in Bagdad; it was a hot day, and it was a religious holiday. It was Ashura, the most important holy day on the Shiite Muslim calendar. There were thousands of people marching on the road. They were the faithful, the hopeful, the committed – they're marching on this religious holiday, and mingled in with that crowd were suicide bombers. They detonated themselves. All of a sudden, this peaceful, religious observance turned into a scene of complete chaos.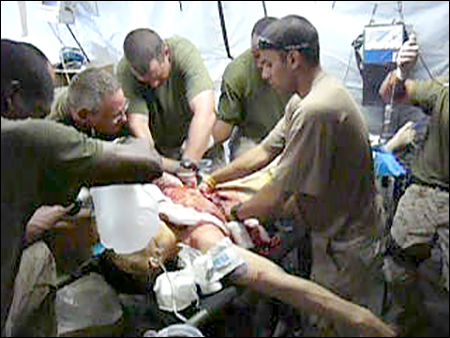 ---
Suddenly there were dozens and dozens of injured lying all over the place. Smoke and dust from the explosions drifted through the air. Screams rang out from all along the road. I was the only physician anywhere near the scene, somewhere around 800 meters away from the area of the detonations. Our team rushed into the middle of it all, and at that moment, immersed in the chaos, everything went into slow motion. I looked around, and I was wondering, how am I going to address all these patients? How am I going to get to everyone and see everyone and help everyone? It was an overwhelming thought.
But in slow motion, in my mind, I saw our medics moving into action. They were functioning autonomously. They were tying tourniquets, they were starting airway devices, they were patching up holes in chests, and at that moment, I was very grateful that we had taken the time to train those medics. Because by training those medics, I had multiplied myself. One physician can't reach all these patients, but by training the medics, I had multiplied myself and we were able to address those casualties.
Continue reading "The Multiplier Effect & Medical Leadership: We All Can Play a Role and Multiply Ourselves"