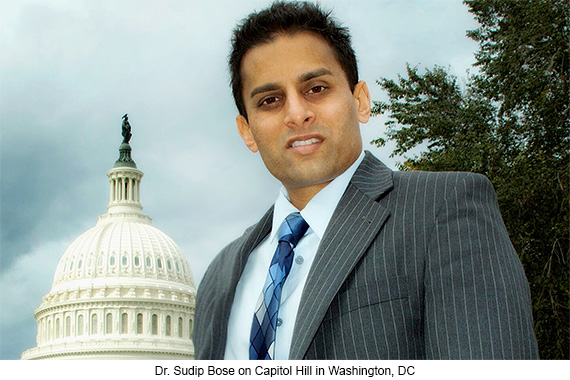 ---
By Dr. Sudip Bose, MD, FACEP, FAAEM
A report on e-cigarettes released at the end of last year by the US Surgeon General's office shows a number of risks related to the popular product — particularly regarding young people — that should make them a lot less popular, but likely won't. The act of "vaping" is often thought of as a safer alternative to smoking, but that's not necessarily the case. Here are the dangers and potential dangers people should be paying attention to related to e-cigarettes:
The Debate
E-cigs are at the center of one of the most contentious debates in public health. The availability and appeal of using e-cigs as an alternative to smoking cigarettes has been growing quickly over the years for both those who are new to smoking, as an introductory product, and to those who are trying to quit smoking, who see it as a more "healthful" way of trying to kick the smoking habit.
However, e-cigs don't solve the nicotine problem at all. Yes, e-cigs eliminate tar, and yes, e-cigs eliminate the tobacco — both dangerous elements to one's health. And that's definitely good. But what they do not eliminate is the critical element of nicotine. Nicotine is one of the most highly addictive substances on earth. It's presented in a liquid and then vaporized form in an e-cig; you inhale through the e-cig, and as you inhale, the nicotine and other substances in the liquid are atomized and absorbed into your lungs. The nicotine in an e-cig is a lot more concentrated and potent.

New Users
For those who have never smoked and who are interested in the experience, e-cigs are an entry-level product that have been promoted and marketed as being safe. They're not. They may be "safer" than cigarettes, but that's only by degree.
Continue reading "The Surgeon General's Report on E-Cigarettes: Quitters & Starters"