By Dr. Sudip Bose, MD, FACEP, FAAEM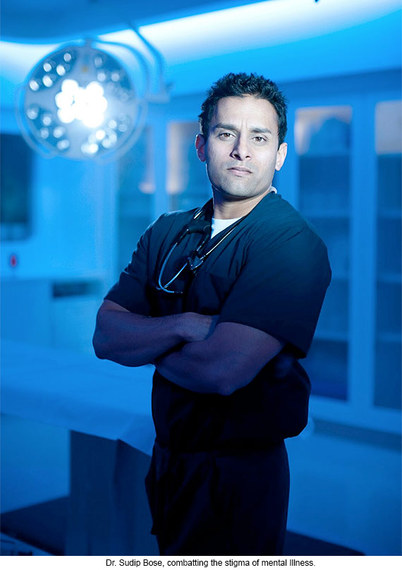 According to the Substance Abuse and Mental Health Services Administration, 22.5 percent of American adults suffered from a mental illness in the past year. That's almost 1 in 4 people. This means that almost all of us either know someone or are ourselves affected by a mental illness of some kind. These mental illnesses come with many different names: depression, anxiety, schizophrenia, and alcoholism to name a few. Those affected by mental illness must overcome one thing they all have in common: the stigma of the illness. They must battle that in addition to the universal challenges that anyone with an illness faces – managing symptoms, following up with a physician, keeping up with a treatment regimen.
What is stigma? It's defined as a mark of disgrace associated with a particular circumstance, quality, or person. People can be stigmatized for many things, even such apparently benign things as race or gender. We have come up with words for these kinds of stigma – i.e., racism and sexism — and society has tried to move away from them as best it can. However, while we have come a long way in combating the stigma of mental illness, it is obvious that we still have a long way to go.
The stigma that someone experiences comes in two forms: external (from other people) and internal (from themselves). The impact of this stigma varies widely based on a person's background, peer group, and personal identity. This means that some people can feel a greater impact of stigma than others. External stigma comes from the lack of support and understanding from others while internal stigma comes from our judgements of ourselves. Unfortunately, we all can be our own worst critics.