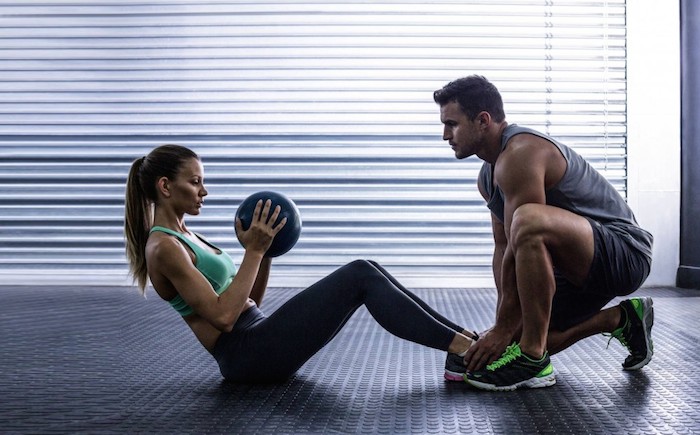 Celebrity personal trainers live an exciting life, mingling with the who's who from among the elite society, travelling with them all over the globe and becoming almost as high profile themselves. They get paid handsomely for their services and build an enviable reputation as their already famous clients climb even higher on the success ladder. While all this makes the job of a celebrity personal trainer sound absolutely amazing, it is something that needs time, commitment and determined effort to achieve.
Everyone avails the services of a personal trainer with the same basic aims – to look fit and feel great. The main difference between training a regular client and a high profile one is that there is a lot more pressure and urgency in case of the latter. The celebrity client may need to be in flawless shape for an upcoming event/performance and as the personal trainer you would be expected to deliver results in the shortest time frames. The secret lies in designing exclusive, stimulating workouts and planning effective diets that achieve quick results and make your celebrity client an ambassador of your expertise.
Some valuable advice on how to be a celebrity personal trainer Steele Williams from TRAIN.FITNESS who has worked with Naomi Campbell, Mel B, Melanie Sykes, Bjork, Ruby Wax, Sinitta, Max Beesley and Elle McPherson to name a few.
• Get certified: Obtain the required qualifications from accredited sources which will maximise your chances of getting employed at an elite gym. Choosing the right personal training course is crucial.
• The next step is to build a strong client base: Start working as a personal trainer and gradually build a vast network of clients and other social contacts. Take every effort to steer your clients towards achieving their fitness goals so that your reputation spreads by word of mouth.
• Have a marketing strategy in place: It's just as important to know how to use the latest online and offline strategies to promote your business and be more visible in the market. You will need to invest time and money towards building a strong reputation to counter the fierce competition and be able to stand apart.
• Have the perfect physique that inspires admiration: Work hard to develop a fantastic body that would speak volumes about your competence as a physical trainer. Just flaunting your physique amongst the high profile elite can help to boost your profile and possibly make waves towards becoming a celebrity personal trainer
• Apply for a job at a high end gym: Try to get employed at the most expensive gyms in the city, which are known to be frequented by celebrities. The reputation and publicity of high end gyms will rub off on your career as well, helping you to gain credibility. It will give you an opportunity to get noticed by celebrity clientele and build a rapport with them, of course keeping in mind the rules of the gym about soliciting clients.
• Contact PR managers of celebrities: Get in touch with managers of celebrities offering to train them for free. Show the portfolio of work you have done so far and possibly design a free 10 session workout plan for them.
• Keep up to date about latest fitness trends: Make sure that you are always learning about the newest innovations in human physiology, sports science and exercise techniques. Enrol in courses and workshops for more specialised knowledge in specific fields like nutrition, kinesiology and motor skills. Celebrities expect their personal trainer to be experts at their profession to be able to provide them with unique, personalised training regimens that will enable them look and feel their best.
• Have your own website which can be a platform for you to post your own ideas about fitness methods, showcase your workout designs and share expert insight. Make unique training programs and post videos of your workouts that are trendy and effective enough to catch the eye of your audience, slowly but surely giving you an edge over your competitors.
• Open to relocate: You may have to take the decision to relocate to bigger cities where celebrities usually live and work. You might have to make your choice based on the profession of the celebrities you intend to work with – movie stars, musicians, artists, models, sports stars. But in any case, your move will have to be to a big city which will not happen without its share of challenges and difficulties.
• Be prepared for an erratic work schedule: You will obviously have to plan your schedule around your celebrity clients' busy schedule which may require you to work at odd hours. But considering the rewards of your efforts, it is a small compromise to make. With every success that your client achieves, your business too will grow by leaps and bounds.