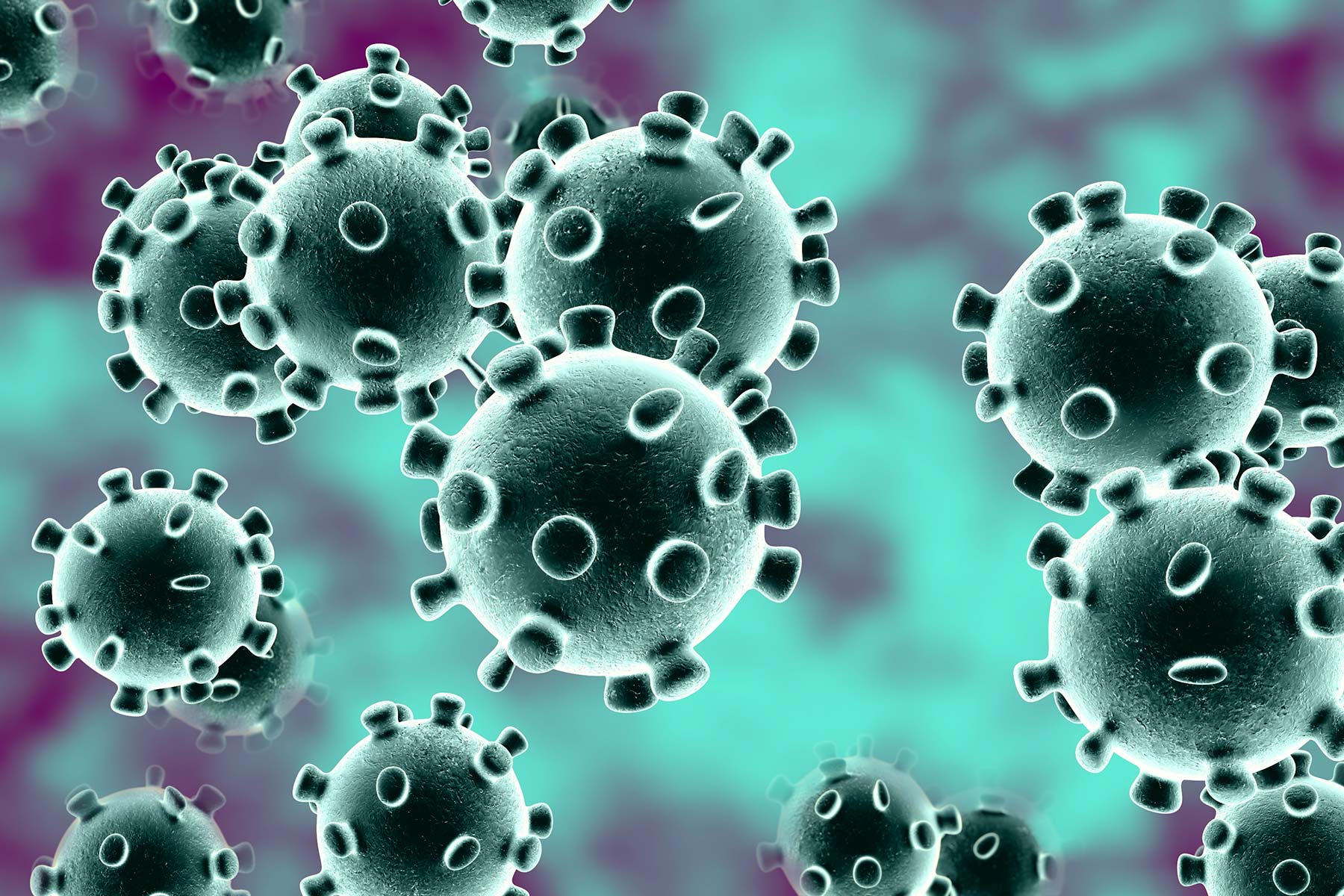 April 15, 7:26 p.m.
Industry leaders meeting with President Donald Trump before Wednesday's White House Coronavirus Task Force briefing told him that more testing is needed before reopening the country. Public health officials, state and local leaders have been asking for more testing as a way to know who is infected and then to find out who has immunity. Trump is seeking guidance from the leaders on plans to loosen restrictions due to the virus.
At the briefing, Trump said he plans to speak to governors on Thursday "and we will have some information on some openings. I would say we have 20 states, but probably 29, that are in really good shape. We miss sports, we miss everything. We want to get our country open again. "
Deborah Birx, MD, the coronavirus task force response coordinator, said social distancing has to continue despite some progress in reducing the spread of the coronavirus. Birx said they will look at states and metropolitan areas individually as they come up with the new guidelines, which are expected to be announced Thursday.
25 FEMA Workers Have Contracted COVID-19
April 15, 3:51 p.m.
More than two dozen employees for the Federal Emergency Management Agency have tested positive for coronavirus, according to NBC News. Sources told the network Tuesday that employees were "dropping like flies" and unable to work.
Expanded Coverage
At least one of the 25 workers was in the agency's main response center for the COVID-19 outbreak, NBC said, and several workers were placed into quarantine. FEMA is the lead agency coordinating the coronavirus response, and the National Response Coordination Center in Washington, D.C., is the main facility where the federal government is managing the pandemic.
The employee tested positive on Monday, according to Politico, and FEMA employees at the center left at the end of the day. The agency started deep cleaning the facility based on CDC guidelines, the news publication reported.
FEMA conducted contact tracing to determine if the employee had contact with members of the White House Coronavirus Task Force in recent days, and reported that the employee and others who were in contact with the employee didn't come within 6 feet of the task force, according to The Associated Press.
On Tuesday, a FEMA spokesperson confirmed that 25 employees tested positive but didn't indicate how many response center workers were included in the group, NBC News reported. The spokesperson also didn't respond to questions about the response center's protective gear policies such as wearing masks and gloves but said the agency is taking "every precaution recommended by the CDC."
"The health and safety of the workforce, including our interagency partners and members of the White House Coronavirus Task force, is a top priority for the Federal Emergency Management Agency as we continue to lead the federal operations in response to the pandemic," the FEMA spokesperson wrote in an email to NBC. "Like many large employers, FEMA has employees who have tested positive."
More Than 9,000 Health Care Workers Have Contracted COVID-19
April 15, 11:01 a.m.
More than 9,200 U.S. doctors, nurses, and other health care professionals had contracted the coronavirus, and 27 had died by the end of last week, the CDC reported Tuesday.
The numbers are likely an underestimation, the CDC said. The data comes from the 315,000 total cases reported to the CDC between Feb. 12 and April 9. Of those, only 16% listed an occupation. For instance, the 9,200 cases make up 3% of the 315,000 reported cases where job information was reported, but in states with more complete reporting of occupation, health care workers accounted for 11% of cases.
Health care workers with mild or no symptoms may not have been tested as well.
"It is critical to make every effort to ensure the health and safety of this essential national workforce of approximately 18 million [health care professionals], both at work and in the community," according to a statement from the CDC's COVID-19 Response Team, published in the CDC Morbidity and Mortality Weekly Report.
According to the data, the average age of the health care workers who tested positive for the new coronavirus was 42, and about 73% were women. More than a third reported at least one other health condition.
In addition, 723 health care workers were hospitalized, and 184 were placed in intensive care. Although most of the health care workers weren't hospitalized, severe outcomes were reported for all ages.
Among the 27 who died, 10 were age 65 or older. This should be considered when retired health care workers are encouraged to help with a COVID-19 surge, the report stated, which could mean using retired workers for telemedicine, administrative assignments, or non-coronavirus cases.
As more COVID-19 hospitalizations and deaths occur, the number of health care professionals who test positive and die will likely increase as well, according to the report. "Additional measures" could reduce the risk of transmitting the virus, such as screening health care workers for fever and symptoms at the beginning of their shifts, prioritizing them for testing, and discouraging them from working while ill. Reporting more details about COVID-19 cases would help the CDC to draw better conclusions and create better guidelines, too.
"Improving surveillance through routine reporting of occupation and industry not only benefits [health care professionals], but all workers during the COVID-19 pandemic," the CDC response team wrote.
First Case of Coronavirus Spreading From a Corpse Reported in Thailand
April 14, 4:05 p.m.
A medical professional in Thailand was infected with the new coronavirus while working with a corpse, apparently the first known case of the virus spreading from a dead body, according to letter in a medical journal.
The medical professional, only identified as a "forensic practitioner" in Bangkok, died from the coronavirus, said a letter published in the Journal of Forensic and Legal Medicine.
"According to our best knowledge, this is the first report on COVID-19 infection and death among medical personnel in a Forensic Medicine unit," said the letter written by Won Sriwijitalai of the RVT Medical Center in Bangkok, and Viroj Wiwanitkit of Hainan Medical University in Haikou, China.
They wrote that pathology/forensic units might want to adopt the disinfection procedures used in operating rooms. Workers in forensic departments are already wearing protective devices such as gloves, goggles, and masks, they wrote.
Angelique Corthals, a professor of pathology at City University of New York, told BuzzFeed that medical examiners, morgue technicians, and people working in funeral homes need to take special care. "It's a real concern," she said.
The letter in the medical journal said forensic medical professionals have a low chance of coming in contact with patients who have the new coronavirus, but "they can have contact with biological samples and corpses."
The letter writers said nobody knows how many corpses contaminated with coronavirus exist because dead bodies are not routinely examined for the virus in Thailand.
Thailand has not been hit hard by coronavirus — Johns Hopkins University reports about 2,600 cases and 40 deaths — but was one of the first countries outside of China to report a case.
People Pay Attention to Social Distancing Orders, CDC Says
April 14, 1:20 p.m.
A CDC report says it appears the public listens when the government orders social distancing to reduce the spread of the coronavirus.
Using location tracking data on mobile devices, the CDC said people in San Francisco, Seattle, New York, and New Orleans started moving around less after different levels of government ordered sheltering in place, banned gatherings of a certain size, and shut down schools.
"Community mobility in all four locations declined from Feb. 26, 2020 to April 1, 2020, decreasing with each policy issued and as case counts increased," the CDC said. "This report suggests that public policy measures are an important tool to support social distancing and provides some very early indications that these measures might help slow the spread of COVID-19."
The CDC said it measured "community mobility" using publicly available information from SafeGraph, a company that aggregates location data from mobile devices like smartphones and tablets. The data shows whether a device "leaves home" by traveling more than 150 meters (492 feet) from the place it normally spends the night.
In all four cities, about 80% of the people tracked were leaving home on Feb. 26, the CDC said. By April 1, the percentage of people leaving home had dropped to 42% in New York City, 47% in San Francisco, 52% in Seattle, and 61% in New Orleans.
It looks like a confluence of government actions, not just one thing, persuaded the public to pay attention.
"Overall, across the four areas, emergency declarations (the first policies issued) did not result in a sustained change in mobility; however, declines in mobility occurred after implementation of combinations of policies (such as limits on gatherings or school closures) and after the White House 15 Days to Slow the Spread guidelines were implemented," the CDC said.
San Francisco, Seattle, New York, and New Orleans all had heavy outbreaks of the coronavirus. The CDC said it studied 3.6% to 6.4% of the mobile devices in the cities.