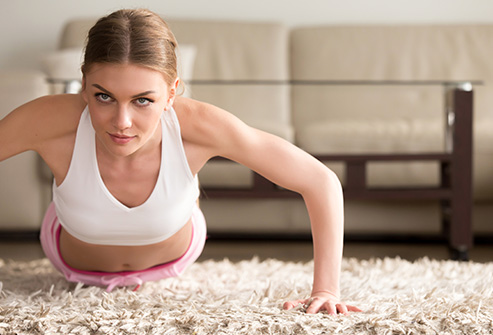 Why Strength Training?
It's not just to get big muscles and look buff. Your bones will get stronger, too. And it can help your balance and coordination, which means you're less likely to fall and hurt yourself. More muscle also means you burn more calories when you're doing nothing at all, which can help keep off extra pounds. You'll appreciate these benefits as you get older and start to lose muscle mass.
Do You Need Lots of Equipment?
Not at all. Pushups, pullups, and other "body weight exercises" can help build up your muscles and make it easier for you to work out longer. Simple props like elastic resistance tubing and giant inflatable balls can help with some movements. And don't be afraid to switch it up. More variety may help you get stronger.
Free Weights
"Free" doesn't have to do with money. It means the weights aren't attached to a machine. If you'd rather train at home, start small with a couple of hand dumbbells. You can always add weight or take it away. A larger barbell and weight bench put variety in your routine.
Be careful, though. It's easier to injure yourself with free weights than weight machines, so make sure you learn how to use them the right way.