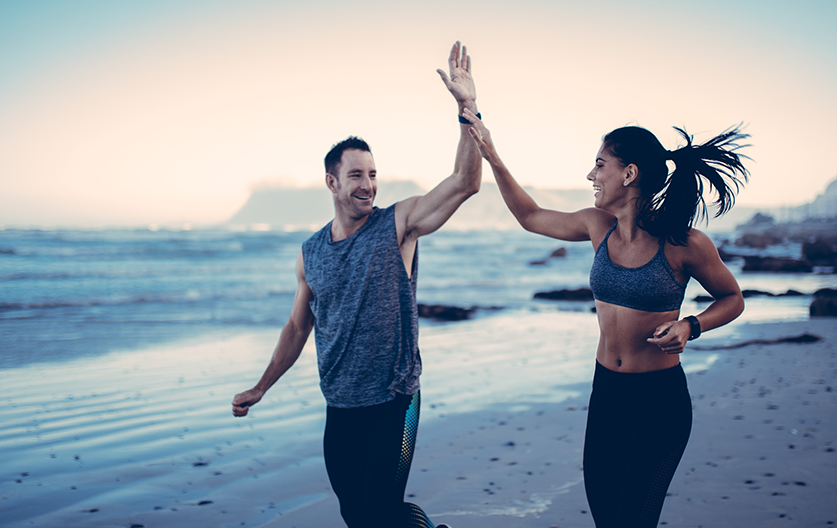 Most wonder when the best time is to do cardiovascular training. But is there really an exact time to put cardio into your workout that will benefit your body? Many researchers have looked at this in a number of ways, but there has been no significant proof of when the best time of day is to do your cardio work out. However, there are many factors to consider when deciding on when to do your cardiovascular training. By following a few simple steps, you can make your cardio workout most effective.
First off, most people would agree that the best time to do a cardio workout is the time when you feel most energetic throughout the day. This allows you to use all your energy, and to maximize the effectiveness of your workout. A lot of people say that they feel best doing their cardiovascular workouts in the mornings because this is the time they have the most energy.
However, if you are not a morning person, this is probably not the best time for you. Remember, there is no specific time of day that is proven to help benefit your cardio workout. In the end, you have to choose what time works well for you.
To get the best results of cardio training, it is ideal to separate your cardio days from your weight training days. So, if you lift weights 3 times a week, try to do your cardio sessions on the days you are not weight training. This is especially important for men who are trying to gain mass. If you do your cardio workout before lifting weights this can deplete your glycogen stores, and defeat the purpose of your entire weight lifting session. Glycogen stores are your muscles main source of energy, and if you have very few of them you will not be able to push yourself through those last few reps that mean the most from your workout. For women and those who's priorities are not to gain mass, it is alright to do a cardio workout before a low-intensity weight training session.
If your ultimate goal is to try and get both your cardiovascular training and resistance workout done in one session, you are better off doing your cardio session after your weight training. The main reason for this is because weight lifting does not deplete your glycogen stores as much as it would during a session of cardio. Therefore, if you do your cardio session after your weight training, you will still have some left over glycogen stores to get in a decent
cardio session. If you want a more effective cardio session in the same day as weight training, it is best to wait a few hours before jumping right into it after lifting weights. The reason for this is that it is important to restore your glycogen stores to stop the breakdown of protein. But, if you are trying to get both weight lifting and cardio done in one day, it is best to do your cardio session last.
People often ask if they should do their cardio training on an empty stomach. The answer to this is no. The reality of it is that if your body has no food in it, it has no easy source of energy. Therefore your body will start to look elsewhere for a source of energy. But where does it get the energy from? It will actually start to take energy from your muscles. So unless your goal is to lose muscle and become scrawny, I wouldn't recommend doing cardio on an empty stomach. Although I would never recommend eating a meal before working out, I would try to plan a light snack about 30 minutes prior to your cardio training. This would be most beneficial to your entire work out.
Cardio equipment choice is also something that is often questioned. However, the choice of the equipment you use simply does not matter. They are all effective for cardio training, so whether you use a treadmill, an elliptical trainer, or a bike, all will lead to an effective cardio workout.
Finally, taking these simple things into consideration should help you decide what the best time is for you to do cardio. Only you can decide when and where, however knowing these simple facts may make your decision a lot easier. In order to make a cardiovascular workout effective, you must be consistent in your routine. The benefits from cardio will only be revealed if you stick to a set schedule. Also, it is important to note that every single person has a certain time of day when they feel most energetic. Try to figure out when that time of day is for you and fit your cardio workout into that time slot. You will most likely be able to push yourself the most during this time, and have an overall better workout. In the end the only person who can decide when the best time for cardio is, is you. But, if you stick to these simple rules, your cardio workout should be most beneficial.