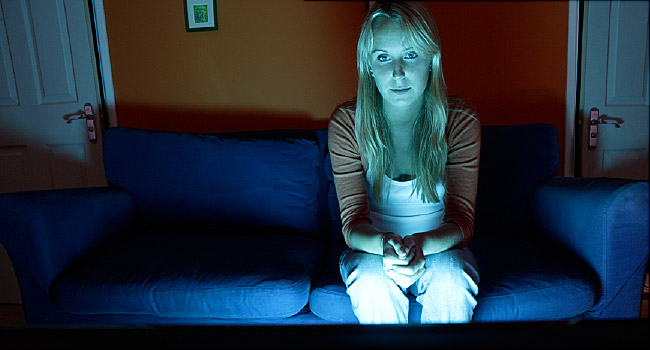 April 23, 2019 — Tethered to our televisions and computers, Americans are sitting even more than in years past, according to a new study.
And while prolonged sitting has long been linked with a higher risk of obesity, heart disease, cancer, diabetes, and death, another new study found that exercise may blunt some of the risks.
While researchers say it's no surprise that we're all sitting more, they don't all agree about how much exercise can help.
Sitting Study Details
In the U.S., total sitting time from 2007 to 2016 rose by about an hour a day, to 8.2 hours for teens and 6.4 hours for adults, says Yin Cao, ScD, assistant professor of surgery in the Division of Public Health Sciences at Washington University School of Medicine in St. Louis. She is the senior author of the study that tracked Americans' sitting habits. (Data on children's total sitting time was not collected.)
Cao's team used data from the National Health and Nutrition Examination Survey (NHANES) from 2001 through 2016 to track the sitting behaviors of nearly 52,000 children, teens, and adults.
The survey had separate questions on time spent sitting to watch TV or videos and time spent sitting for computer use outside of school or work needs.
By age group, the percentage of people who watched at least 2 hours a day of TV or videos in 2015-2016 included:
62% of children
59% of teens, and
65% of adults (84% of those 65 and above).
Those times are averages. Overall, across all the age groups, up to 38% watched 3 hours a day or more, and up to 23% watched for 4 hours or more daily.
While these daily TV and video viewing times remained fairly stable over the 15-year period, leisure time computer use rose, driving the overall increase in sedentary behavior, Cao says.
Time spent on computers — meaning traditional desktop computers or laptops — outside of school or work increased in all age groups over the 15-year period. Comparing 2015-2016 to 2001:
56% of children spent an hour or more on computers, up from 43%.
57% of teens did, up from 53%.
50% of adults did, up from 29%.
And these numbers don't capture all sedentary behavior. "A missing component is how much time is spent sitting and using handheld devices," Cao says. That data is not collected in the NHANES survey.
"The findings on computer use are not surprising as we know technology changes," she says. "We were surprised that time on TV and video [viewing] was stable, as we thought it would be decreased with the increase in computer time."
Some groups are more likely to sit too much, Cao found, including non-Hispanic black people, overweight people, and boys.
Exercise Study Details
In the other study, researchers looked at the sitting and exercise habits of nearly 150,000 Australians ages 45 and older, from 2006-2009, to see if higher levels of exercise could eliminate the health risks of sitting.
As exercise levels rose, risks declined, says lead author Emmanuel Stamatakis, PhD, a professor of physical activity, lifestyle, and population health at the University of Sydney. He calls 150 minutes of activity a week "the magic threshold" when risks start to decline.
The participants reported how many hours a day they spent sitting, standing, and sleeping, as well as how much time they took part in moderate to vigorous physical activity.
The researchers tracked deaths from any cause until June 2017, nearly 9 years after the original survey, and death from heart disease through December 2015, a follow-up of more than 7 years. During that period, more than 8,600 of the 150,000 study participants died (more than 1,600 from heart-related causes).
Sitting more than 6 hours daily was linked with a higher risk of death and was strongest in people who did not meet the recommendation of at least 150 minutes of activity a week, Stamatakis says.
Among people who reported no physical activity, those who sat more than 8 hours a day were 1.5 times more likely to die during the follow-up than those who sat less than 4 hours a day.
While risks began to decline with 150 minutes of activity a week, people taking part in the study needed to get more than 300 minutes a week to eliminate the risk, Stamatakis says.
Replacing sitting time with standing "doesn't seem to do much," he says, but replacing sitting with physical activity was consistently linked with less risk.
"Moderate to vigorous activity includes walking, sports, and exercise such as running or playing tennis, hiking, strenuous work in the garden, or vigorous housework," Stamatakis says.
U.S. guidelines say adults should get at least 150 minutes (2.5 hours) to 300 minutes (5 hours) a week of moderate-intensity activity; 75 minutes to 150 minutes of vigorous-intensity activity; or an equal combination of both.
Few Americans get the recommended amount of activity, with 65% reporting doing less than the minimum.
'Just the Tip of the Iceberg'
Not everyone agrees that exercise can combat the effects of hours of sitting.
In its 2016 scientific statement, the American Heart Association says that being sedentary could make you more likely to have heart disease and stroke, and that moderate to vigorous physical activity does not cancel out the impact of being sedentary.
Nieca Goldberg, MD, medical director of the Joan H. Tisch Center for Women's Health at NYU Langone Health in New York City, calls the exercise study results promising, but she says more research is needed.
Both studies show the unhealthy downside of technology, she says, and Stamatakis agrees.
"The health risks of excessive screen media use go well beyond the increase in sedentary behavior they impose; sitting is just the tip of the iceberg," he says. He cites social isolation, screen addiction, and other mental health issues. Figuring out how to moderate screen media use is an ongoing challenge for health professionals, he says.