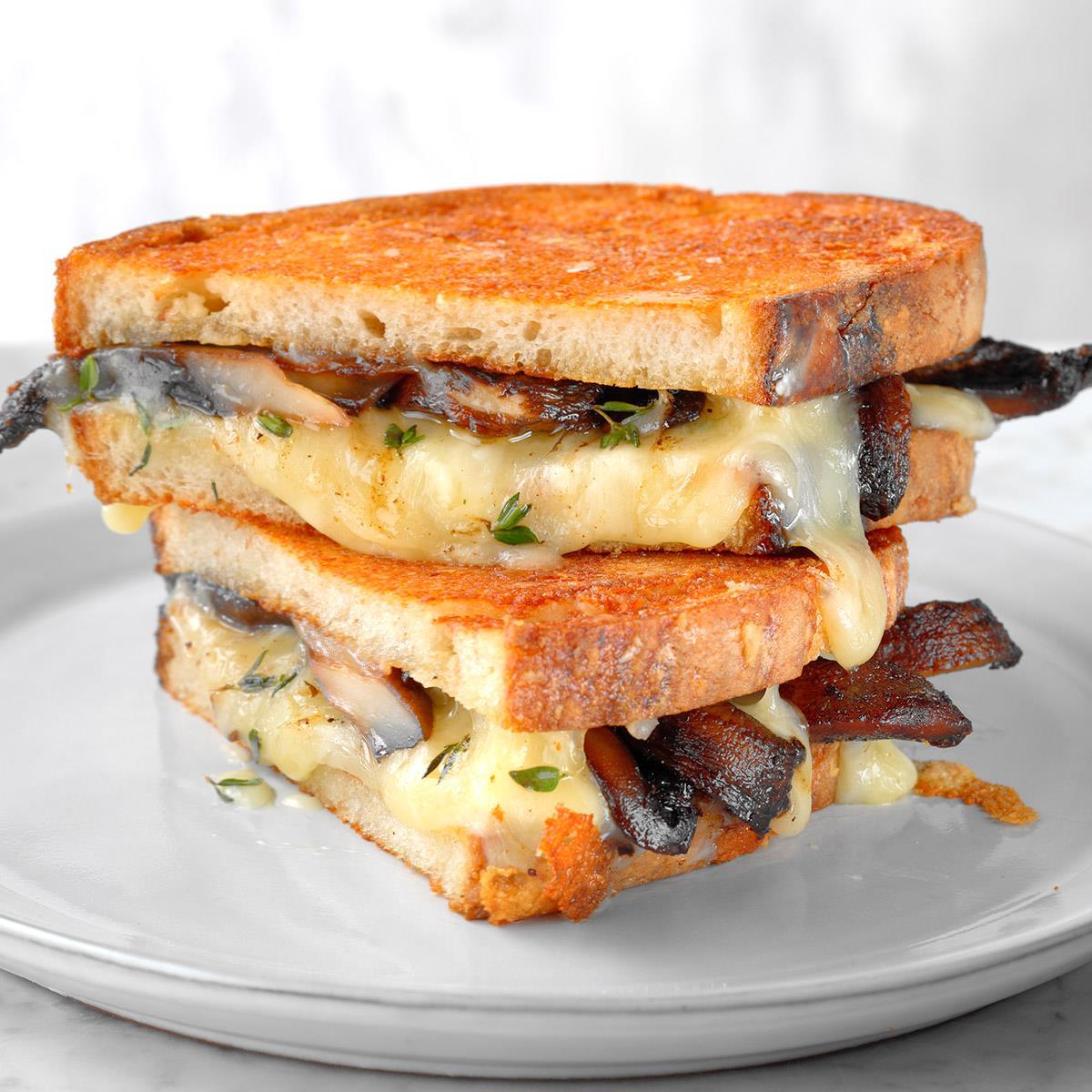 These gooey, melty, healthy grilled cheese sandwiches need no introduction, so we'll just say, make 'em. All of them. They're good for you!
More Cheese, Please
craving comfort food? We give you full permission to dive right in to these 10 delicious, gooey, cheesy sandwiches. With fresh fruits and veggies tucked inside, these healthy grilled cheese recipes prove that kid-friendly favorites can be totally appropriate for adults, too. And don't skimp on the triple creme—the latest science says full-fat cheese is totally fine.
Sweet Potato and Kale Grilled Cheese
The name alone tells you this stacked sandwich is healthy. And the taste proves it's delicious too. The healthy grilled cheese sandwich only gets better when you add caramelized onions and fresh herbs to the pile. It'll be your new go-to hand-held dinner.
(Related:10 Healthy Sandwich Recipes Under 300 Calories)
Balsamic Blueberry Grilled Cheese
This gooey sandwich is almost too pretty to eat—almost. Frozen blueberries are reduced along with sugar and vinegar to create a jam-like spread. This healthy grilled cheese might warrant a bib to prevent stains, but it is *totally* worth it. (BTW, frozen fruits are one of the Packaged foods that are Surprisingly healty.)Get your greens via a generous handful of baby spinach or arugula for a bite that's bursting with flavor.