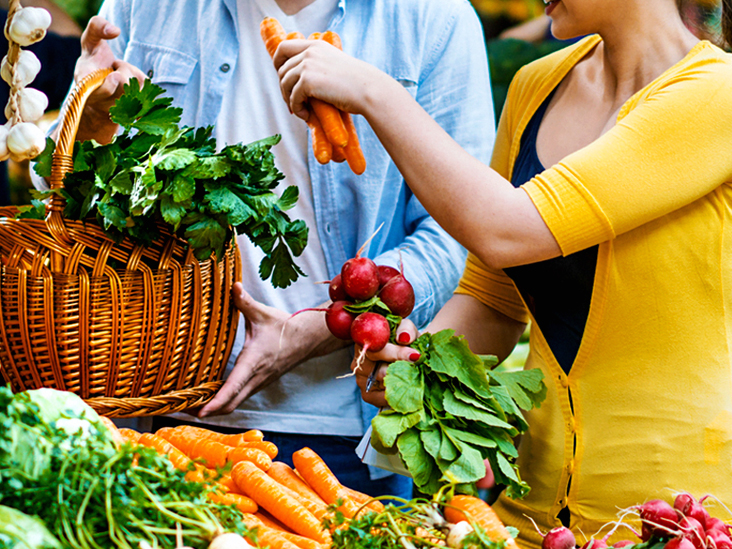 The grocery store looks different when you have type 2 diabetes. Aisles of menu ideas and possibilities become well-lit lanes of decisions and pitfalls. Instead of, "What's for dinner?" you wonder, "What will this do to my blood sugar?"
"Before my diagnosis, I went to the store and bought everything on my list and anything that caught my fancy," says Linda Leitaker, a retired elected city clerk in Lake Almanor, CA. "What I thought I knew about nutrition was woefully inadequate. I had to read, research, and repeat."
But if you manage your food, it's a powerful way to control your type 2 diabetes. You don't need to follow a special diet. Just eat the way it's recommended for most people. Studies show that healthy, balanced meals are one of the best ways to control your blood sugar and manage your diabetes.
Picture Your Plate
There's no magic list of foods you can and can't eat with diabetes.
"You can really eat anything," says Shamera Robinson, MPH, a registered dietitian and associate director of nutrition for the American Diabetes Association. "Your favorite foods can be part of an individualized eating plan. The best way to go about eating is by finding a balance of nutrients that work for you."
One way to do that is with the Diabetes Plate Method. Imagine a 9-inch plate split evenly in two. Fill one side with non-starchy vegetables like asparagus, Brussels sprouts, broccoli, cauliflower, greens, squash, or tomatoes.
Split the other half into quarters horizontally. Fill one quarter with carbs, like brown rice, tortillas, beans, fruit, milk, or yogurt. Fill the last quarter with protein, such as eggs, tofu, and lean meats like chicken and fish.
"Carbs will always digest the fastest, then protein, then fat. When you eat all three together, you feel full and don't crave as much between meals," Says Lori Zanini, an author, nutritionist, and dietitian in Los Angeles.