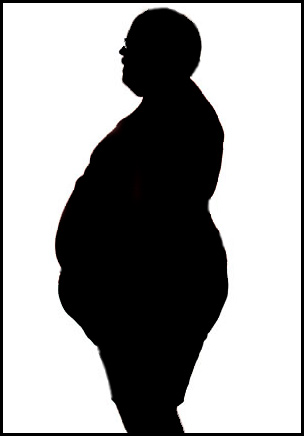 By Dr. Sudip Bose, MD, FACEP, FAAEM
Would you believe me if I told you that at a glance, I could predict your future health? No, I'm not an all-seeing or all-knowing deity of any sort, just a man armed with a medical degree and a heck of a lot of experience in battlefield operating rooms and in some extremely busy emergency rooms. I've seen things you wouldn't want to see. I've seen dying and dead men and women, and I've seen, in quite a few cases, how they got into that state. I've seen their loving families sobbing with the loss of their loved ones. And all I'd have to do to make that determination is to take one look at someone's body composition and the size of that patient's waist.
If a patient was in the hospital because of issues related to heart disease or stroke or cancer or complications from diabetes, all I'd need to do is look at the patient's waistline and I'd know the underlying cause without any blood work being done, or a CT scan or an MRI. I could tell you with certainty that obesity was a profound underlying cause of the state of ill health they're in.
Medical school gave me a very fundamental lesson regarding body fat: Fat on the outside = fat on the inside (visceral fat), surrounding and choking internal organs. Obesity is the core element in many of the top 10 causes of death in the U.S. as listed by the Centers for Disease Control (CDC). And it's an underlying cause in all of the diseases I just mentioned. That's right – even cancer. Obesity increases levels of the hormones estrogen and insulin circulating in the body, which can stimulate cancer growth.
Obesity is the key element we need to focus on fixing as a nation to improve our overall health and longevity.
Continue reading "Obesity: Our Nation's No. 1 Health Concern — The Key Element We Need to Focus on Fixing as a Nation to Improve Our Overall Health and Longevity"